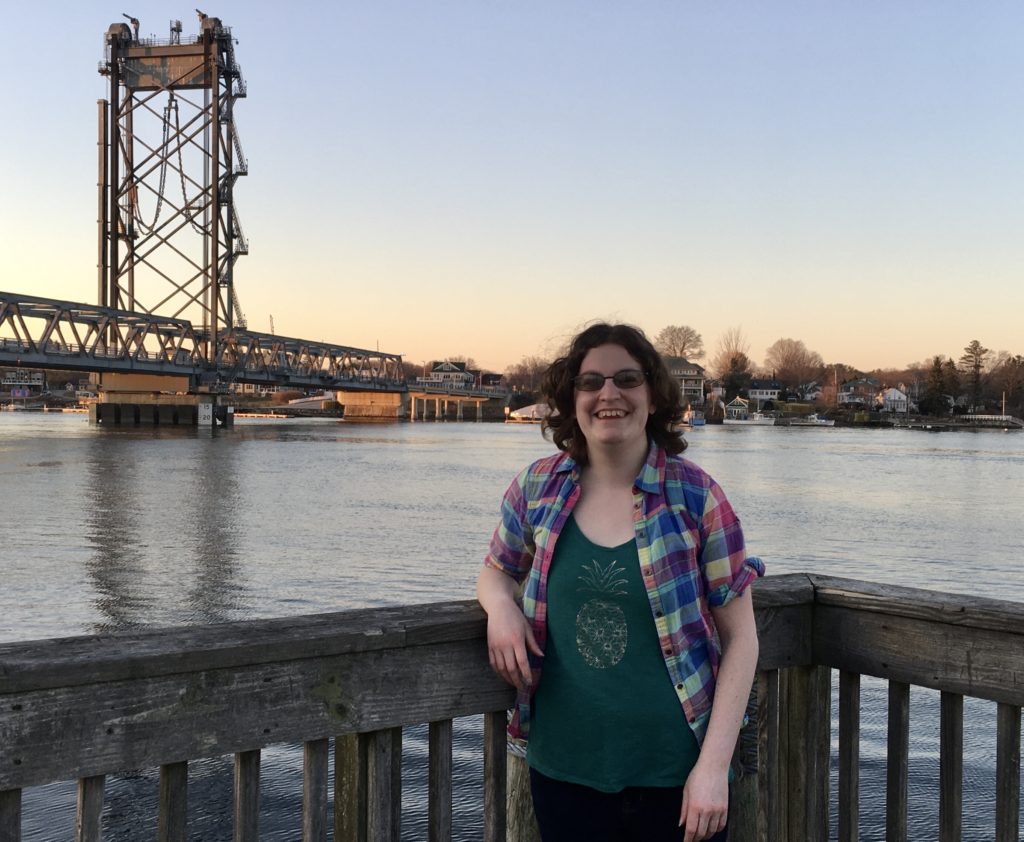 Name: Cara
Hometown: Monroe, Michigan
Position: Stitcher
Which means I: Cut and assemble tents, watchcoats and guncases
I was the kid that loved fantasy and history a little too much. Conventions, renaissance faires, and the SCA became my favourite places to be, and when I went to university for film and theatre, I found it was the perfect channel for everything I loved doing. I discovered my niche in costuming, and after graduation, I began working with costumes throughout the entertainment industry- from theatres to theme parks, and from circuses to Broadway tours.
I found Tentsmiths at the end of 2020, and jumped at the chance to try something new. Sewing a tent is very different from making costumes! I'm so happy to have found such a great family at Tentsmiths.
Favourite Tentsmiths tent: Viking tent
Why: I hope to make one someday to take to events; I can show off my tent making and woodworking skills at the same time!