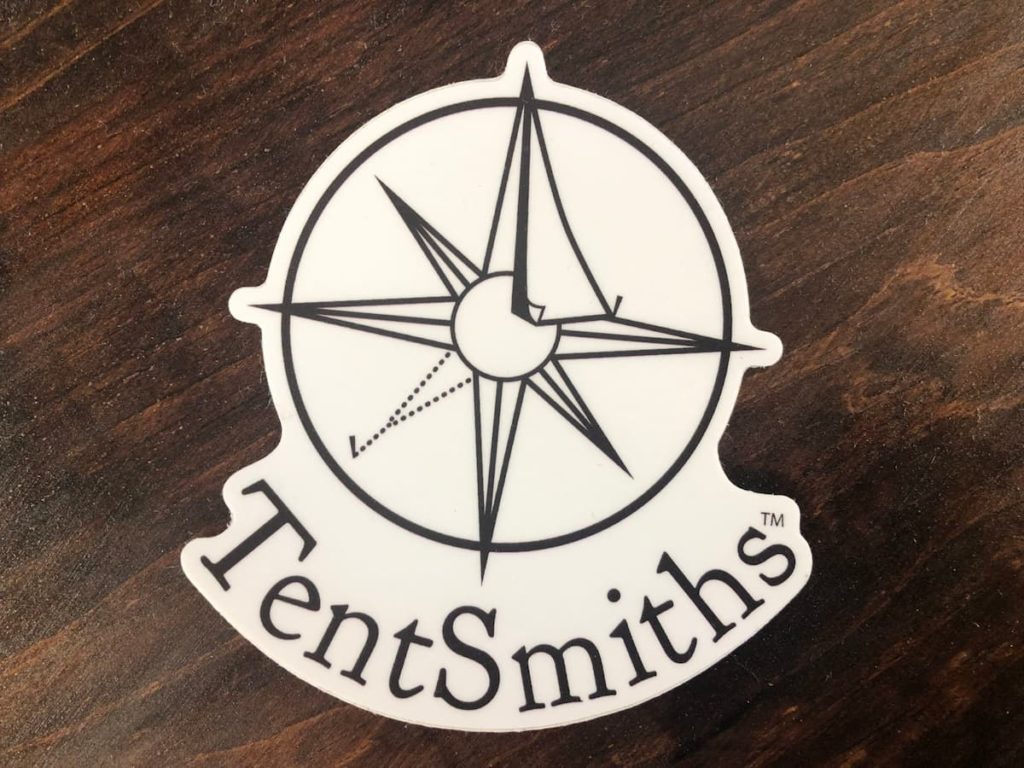 We're an old-fashioned kind of company. Mostly what we spend our days on is stitching up the best shelters that we can, and letting the tents and tarps speak for themselves. But our customers have asked if there are some ways they can show their Tentsmiths love, so here it is.
We now have stickers! If you've received a Tentsmiths shipment since May, your package contained a nice big sticker so you can show off a little bit of your Tentsmiths love. But what if you put it on your water bottle, and want another one for your laptop? Or you've had your home away from home for years and don't need another one quite yet?
Here's the deal: we know you love your tarp or tent, but the internet doesn't know it yet. We have sadly few reviews of our products on Google, Facebook, Yelp, or any of the other places. We know Tentsmiths stuff is the best, and you know it too. Could you do us a favor and let the world know as well? You probably have some advice for the person who doesn't know about Tentsmiths yet, and probably describe us in ways we've never thought about.
Every person who puts up a review of a Tentsmiths product or experience (our customer service crew appreciates the love too) on any of the major sites, then emails or messages us with their address, we'd love the chance to say thank you by sending you a Tentsmiths sticker or two.
Thanks for all the love!