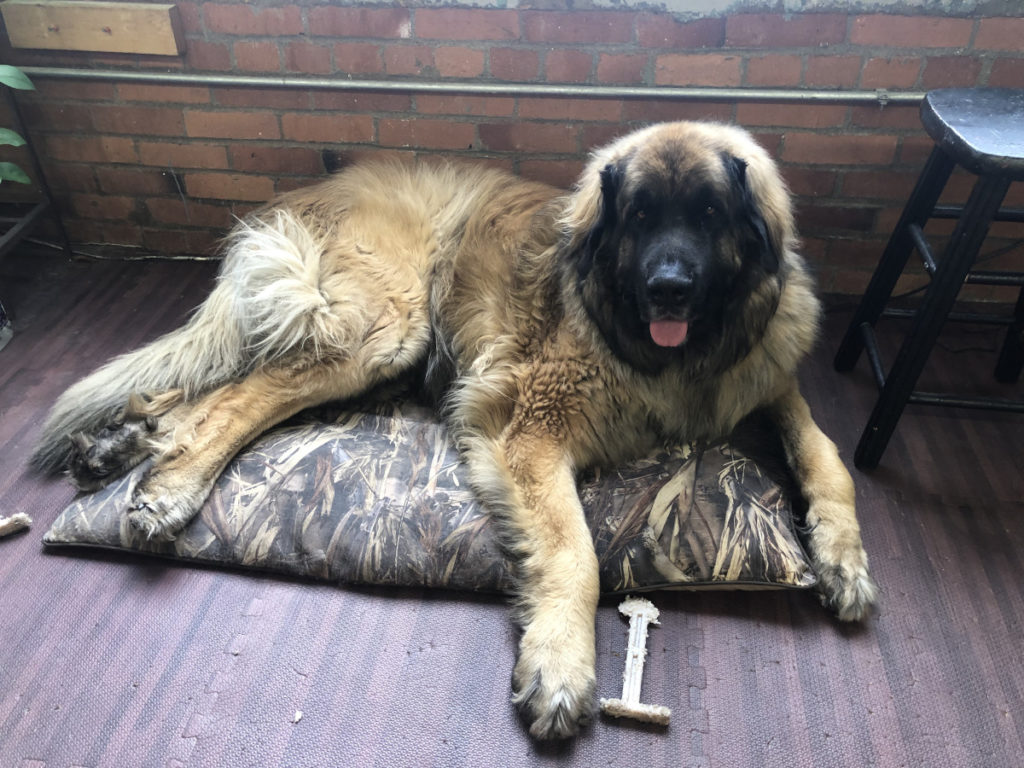 Ever wondered who exactly it is that stitches your tarp or tent? Who answers the phone? Who exactly is Tentsmiths? Here is your answer!
Name: Kari
Hometown: Deerfield, NH
Position: Greeter
Which means: When someone enters the Tentsmiths shop I will come to greet them.
I am a Leonberger. I weigh 150 pounds. Since I am a very large dog I am very slow but inexorable. I am sweet and love people, back scratches, and sharing my bowl of water.
Favorite Tent: Round End Marquee
Why: it is where I spend my fall weekends when my humans are reenacting the 16th Century