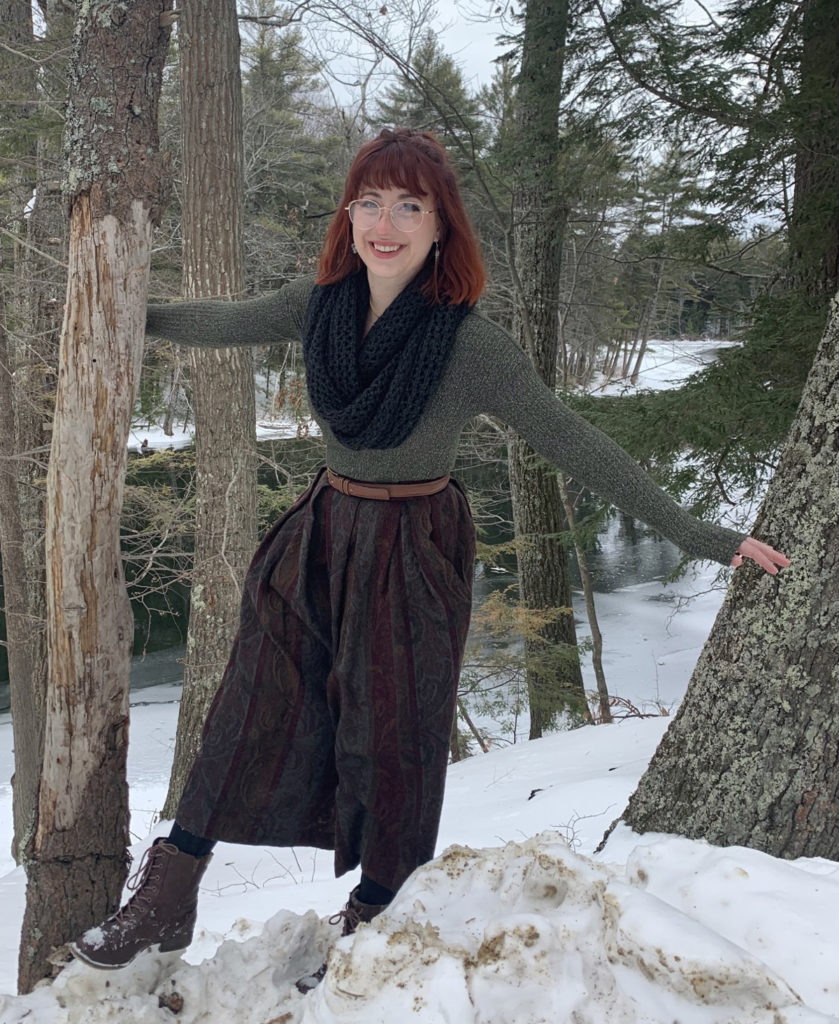 Ever wondered who exactly it is that stitches your tarp or tent? Who answers the phone? Who exactly is Tentsmiths? Here is your answer!
Name: Allison
Hometown: Cincinnati, Ohio
Position: Stitcher
Which means I: stitch canvas and oilskin tents and tarps
After graduating with a BA in Theatre, I started working professionally with theatrical costumes. Some places I've worked include: The Ogunquit Playhouse and on a Norwegain Cruise ship in the Caribbean!
After coming home from the cruise ship, I moved to New Hampshire and started working at Tentsmiths. I've always loved history and have been to countless Renaissance faires, it was the perfect fit!
When I'm not sewing, I am off on various hiking and camping adventures or just relaxing at home with a cup of tea and playing video games.
Favorite Tent: Whelen
Why: it was the first tent I put together from start to finish by myself. I also love the design of it!