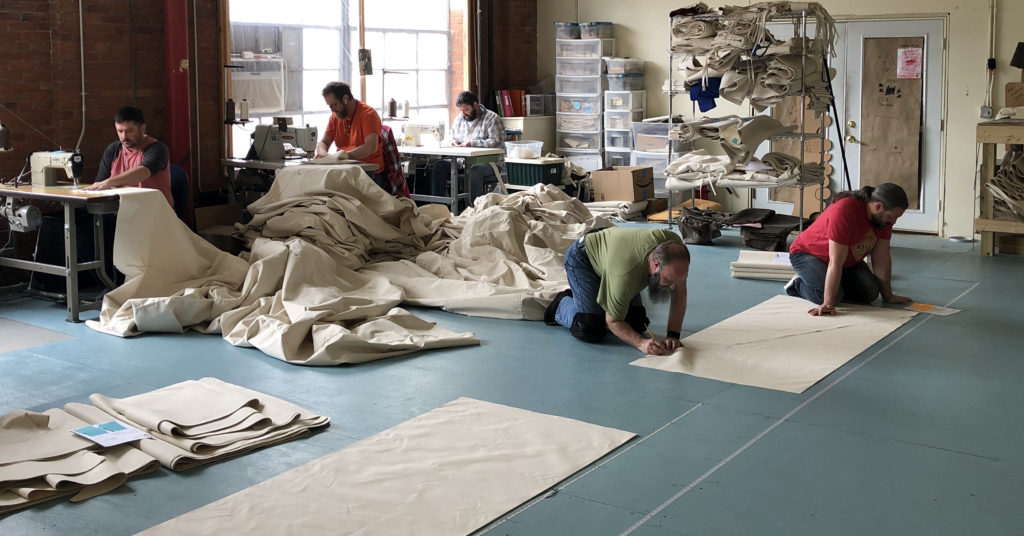 Canvas cutter needed for growing tent maker in Rochester, NH. Part-time position duties include:

Measuring and cutting from rolls of canvas fabric
Using patterns and written instructions to cut canvas for tent construction
Folding and boxing finished products for shipping.
The ideal candidate will be comfortable with measuring and math. Geometry is important to the tent-making process. As is sustained physical capability. Must be able to lift and move large pieces of canvas and completed tents, from the floor onto racks and into boxes. And to kneel on the floor to measure and mark canvas.
MINIMUM POSITION REQUIREMENTS:

Strong understanding of quality work and ability to perform it
Ability to lift and move 50 pounds of fabric all day long
Clear and professional communication skills
Physically capable of cutting patterns and material on the floor
Transportation to and from Rochester, NH.
To apply submit a cover letter and resume to: [email protected]

Tentsmiths is the premiere manufacturer of historical canvas tents and is based in Rochester, NH. We are a small, family owned business with a strong focus on providing the highest quality products to our customers and a welcoming, professional environment for our employees.