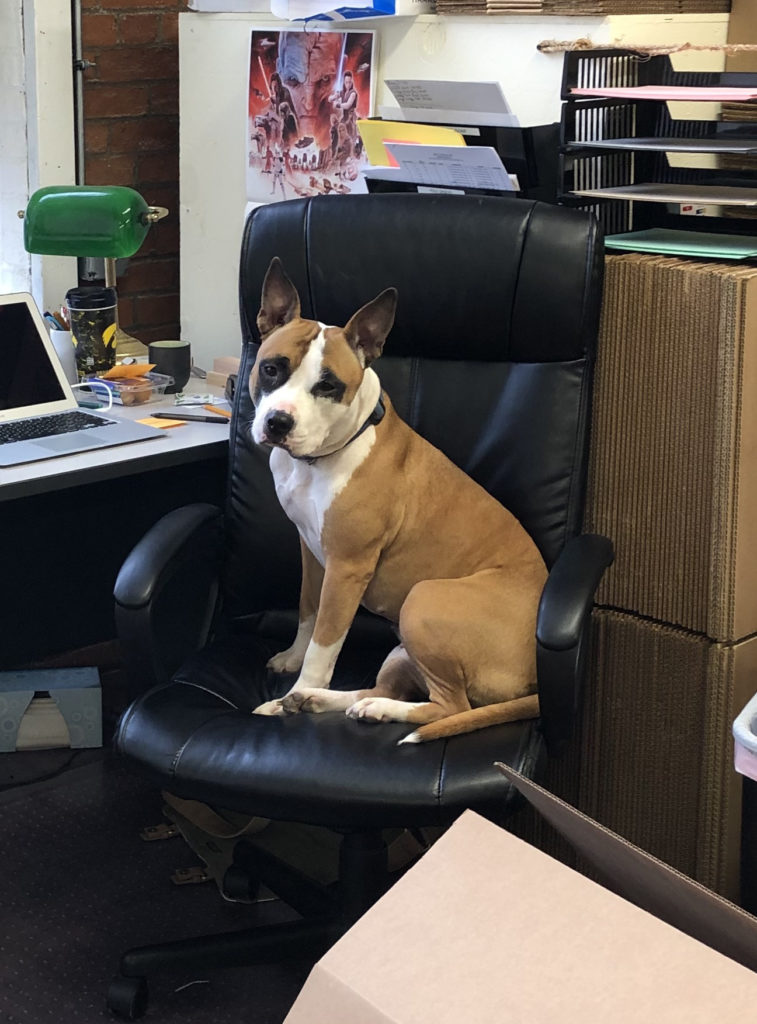 Name: Brynhildr (But everyone calls me Brinnie)
Hometown: Deerfield, NH
Position: Diva
Which means: I am the reason everyone comes to the shop, right?
I am a Bull Terrier, and I am 45 pounds of love. I was rescued one year ago and I fit in great! I love to sit in laps and give kisses. It is totally unfair that I'm not allowed in the shop where the sewing is done.
Favorite Tent: Any one I'm allowed to lay on
Why: canvas is comfy and I deserve the very best beds!