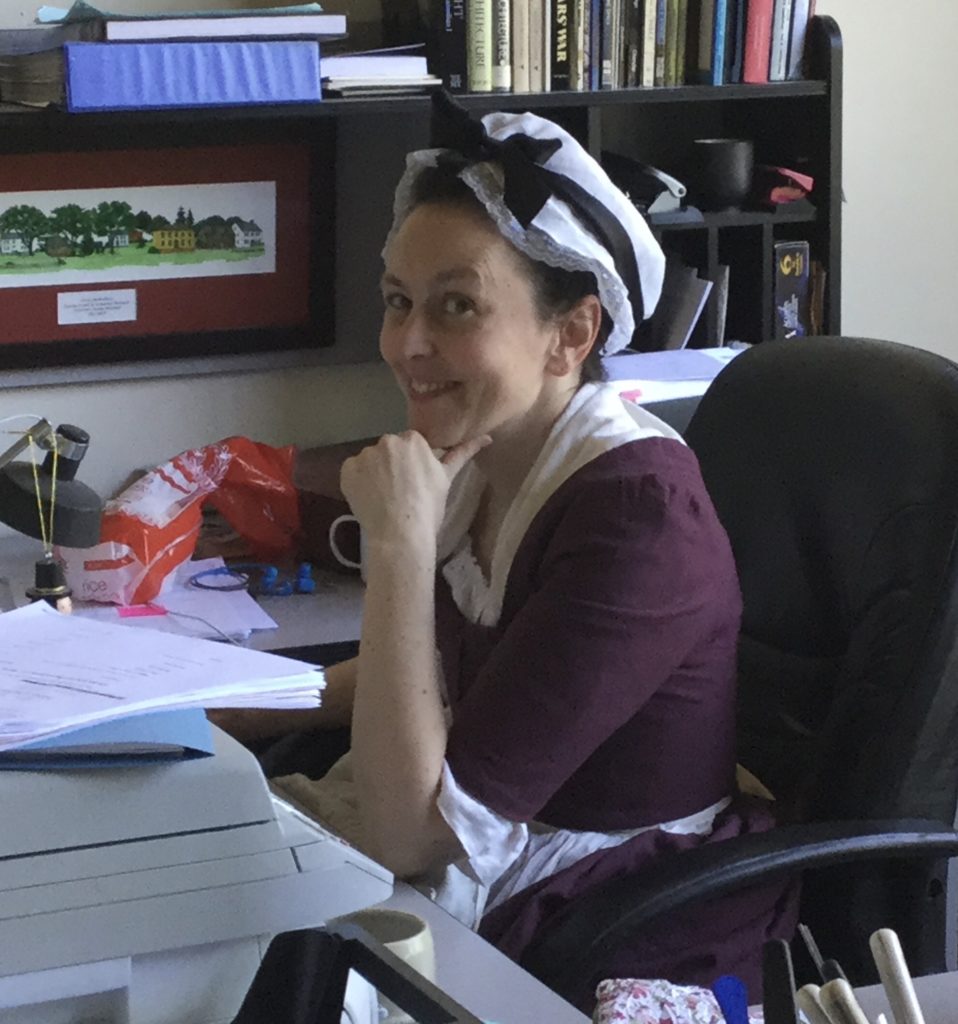 Name: Alena
Hometown: Hopkinton, New Hampshire
Position: Owner/CFO
Which means I: Take care of the bills, Answer the phones with Kristal, post on social media, assist with scheduling, cutting, hiring, you name it, I do it!
Ever since I was a kid I've loved history. Half the photos of me growing up I'm wearing prairie dresses and straw hats. In college I studied Public History and History of Science. Then after college I ran away to join the circus, but being history minded, ended up at the Renaissance Faire. And that is where I met Stephen. Together Stephen and I grew Autumn Tree Productions into a well respected company presenting historical theatre in settings like Renaissance Faires, schools, fund raisers, even auto auctions!
In the meanwhile I held down regular jobs: customer service, retail, administrative and office work of various kinds. In 2012 I went to work at Strawbery Banke Museum, first as a costumed role-player then becoming the Manager of Special events and Volunteers. In 2019 Stephen and I took over Tentsmiths from Peter and Deborah, and now I'm delighted to provide some of the best historical shelters in the USA.
Favorite Tentsmiths tent: Square Marquee
Why: I've got so many great memories that take place under a square marquee. Besides, it is so much easier to put up than a Round End Marquee!